Open House for Advanced Holistic Counseling™ Certification Course!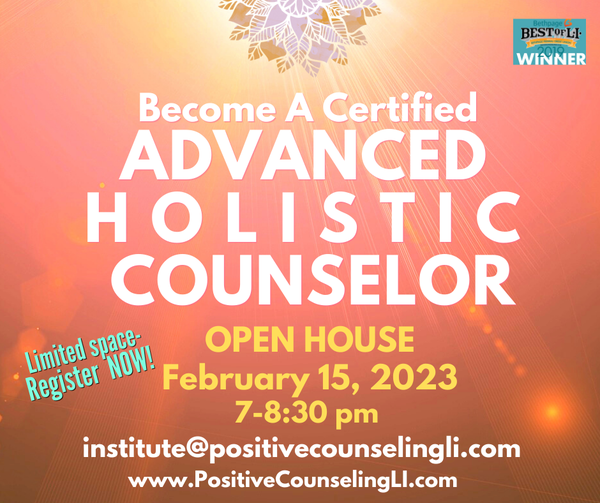 Yes!
POSITIVE ENERGY Holistic Counseling & Institute
is now offering a Certification course in our
modern, transformative counseling model: Advanced Holistic Counseling

™

.

Advanced Holistic Counseling

™

is a unique, trademarked therapy
that combines the best of Traditional Psychotherapy with
Life Coaching, Energy Healing, Science, and Spirituality
(including meditation, mindfulness, & manifestation!)

This approach creates huge transformations not only for clients,
but also big breakthroughs for the therapists who learn it!